COVID-19 has brought many changes to our working and social lives. While we are out, we wear masks, hiding our smiles, but not at home in video chat rooms. Many apps, such as Google Hangouts and ZOOM are acquiring new members. Out of necessity, our lives have migrated online during the pandemic. People are spending a lot more time video chatting. There have been Zoom classrooms, Zoom Cocktail and dinner parties, Zoom wedding and baby showers, and Zoom weddings.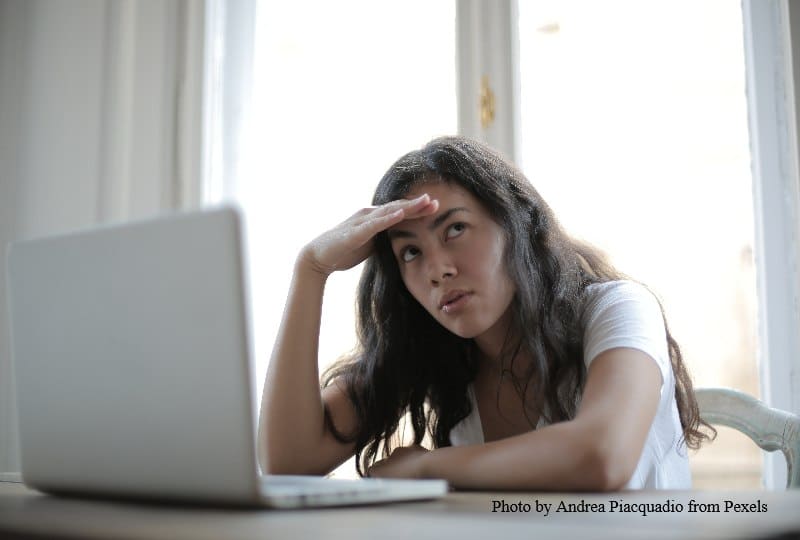 It seems we are spending a lot of time stressing about how others see us on the video call. Is the background okay, or could it possibly offend a fellow chatter? Some individuals fantasize that the other chat-mates pay attention to their EVERY move as if they have an imaginary audience looking at only them. This obsession makes the user very self-conscious, thinking that all eyes are on them. It is hard to pay attention to others while we see ourselves on the screen.
To way-lay that stress, you want to put your best background, clothes, (at least what is visible on-screen), face, and yes, teeth. On the video screen, your aging, yellowing, stained teeth will show up clearly.

The best time to whiten is right after your professional cleaning. We have pre-filled take home whitening trays. No mess. Just results! After the first application of these trays, you will see a big difference. You may not need to use all of them. Refrigerating the remainder will offer you "touch up" trays for special occasions.
So, now that we have all the systems in place to treat you safely through this pandemic, we want you to consider returning for your hygiene appointment. We will rid you of those stains that you may be zeroing in on, and perhaps offer you a whitening method of take-home pre-filled trays.
While the video call may still be distracting, you will know you look fabulous. Be sure to let those chatters know where you got that brilliant smile. So, relax. Other people in the chat room are busy evaluating their own smiles!